This document will explain how to set up user access management for a VTrak AClass subsystem.
It is assumed that you have a functional MS Active Directory domain configured and administrative access to the domain controller.
Begin by logging in to the VTrak's management interface GUI as administrator.
Select the Administration tab at the top-right, and select the User Management option.
Click the LDAP Settings button.
Here is an example using a domain called dixdomain.local.
Set the Base DN appropriately for your domain.
Set the Server Type for Windows Active Directory, and enter the LDAP server IP address.
You can use the Anonymous Bind option, but if your server does not support that you will have to create a dummy domain user for access.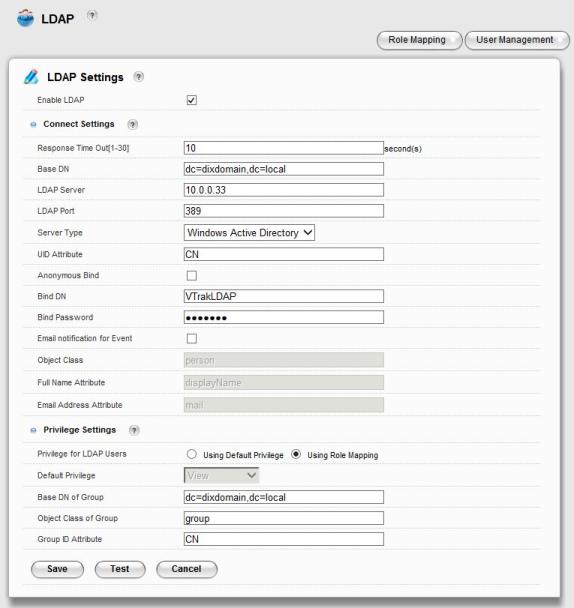 Dummy Domain User
From the Server Manager, go to the Active Directory Users and Computers panel.
Add a New User and name it appropriately – this example uses VTrak LDAP.
Make it a member of Domain Users.
Use the Test button on the VTrak LDAP Settings page to verify the connection.