PROBLEM: When you click on the Case ID Number in Promise eSupport, nothing seems to happen.
SOLUTION: The Promise eSupport ticketing system uses "Pop-Up" windows to view your support cases and RMA requests. Depending on your web browser of choice, you may have all pop-up windows blocked for you by default, without you noticing. Our website requires the use of pop-up windows. Please follow the below instructions for your choice of browser.
Clicking the Case ID link and then nothing happens? Please continue reading for how to allow your browser to display the rest of our site.
Internet Explorer
In order to allow pop-up windows, the website "support.promise.com" must be added to the list of Compatibility View websites.
Open the desktop, and then click the Internet Explorer icon on the taskbar. Click the Tools button (gear), and then click "Compatibility View settings".
Under "Add this website", enter the URL of the site you want to add to the list, and then click Add.
Safari
Click the Safari window so that "Safari" is next to the Apple icon at the top left. If the first drop-down has the "Block Pop-Up Windows" checked, then please click that line to remove the checkmark.
Location of "Block Pop-Up Windows" in Safari 5.0: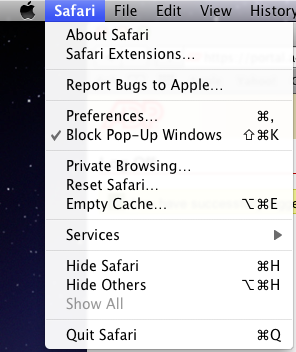 If you do not see that in the first menu drop, as shown above, then go to Preferences and click the Security tab. Uncheck the "Block Pop-Ups" check box.
Location of "Block Pop-Up Windows" in Safari 6.0:

Location of "Block Pop-Up Windows" in Safari 10.0 and later:

Google Chrome
Chrome will block pop-ups, and to the right of the address bar, an icon of a box with an X in it will appear. This has the phrase "Pop-up Blocked" next to it, but the words will disappear, leaving just the icon. Click on it to change the preference to allow pop-ups for this site.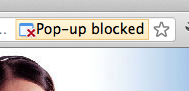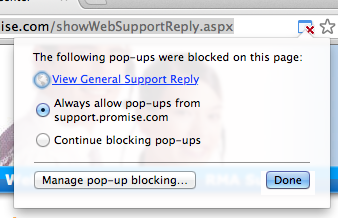 Mozilla Firefox
A yellow line will appear across the top of your browser window explaining that the pop-up was blocked. Clicking the "Preferences" button will let you choose to allow the pop-ups through.

Conclusion
Now that you have allowed the Pop-Up Windows to show on your browser, please click the link with the Case ID number again. Now that the pop-ups are unblocked, a new window will show up with the details of your case, the Promise Solution which carries the updated notes, as well as buttons which have the "Close" and "Reply" functions.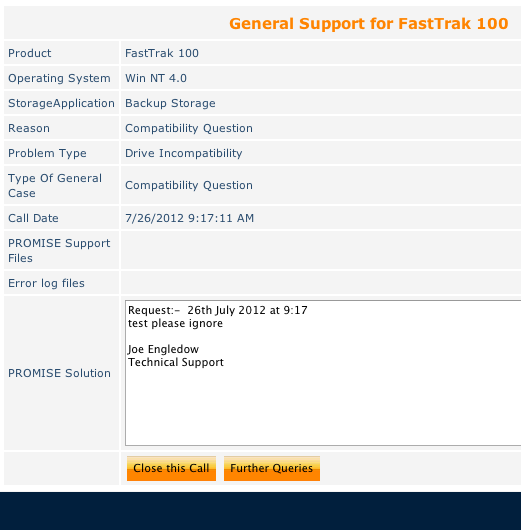 If you still do not see the new window appear, please call Promise Support for further assistance.