This document explains why Promise VessRAID 1840s is not supported with the
Intel Modular Server (IMS)
The example below shows the menu page for mapping SAS initiators, the VessRAID controller will only see ONE SAS initiator when 3 blades are open for the VessRAID to lunmap.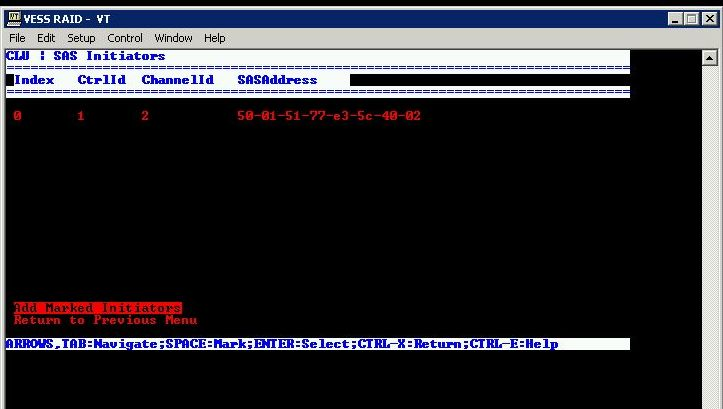 This example shows a valid SAS initiator list that VessRAID should display to the IMS.

Currently there is no work around to support the VessRAID 1840s with the Intel Modular Server.