The SmartStor NS4300N and NS2300N can function as an iTunes Server allowing iTunes Clients to access and stream music. To load the iTunes Server Plug-In via SmartNAVI open the SmartNAVI GUI and select NAS Management from the Menu Icons. Select "Add Plug-In" and browse to the location where the Plug-In is stored. Select the Plug-In, select "Open" and then select "OK".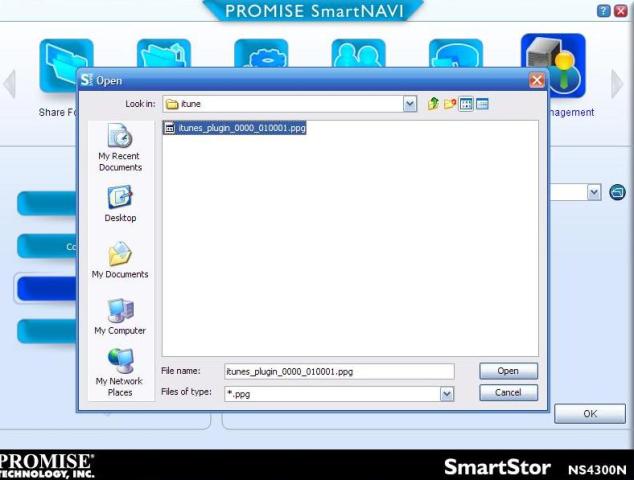 Once the Plug-In is loaded select "Configuration Plug-In", select "ITUNES" from the windows on the right and then select "Enable" on the bottom on right. Once the Plug-In is enabled, you are finished with configuring the Plug-In.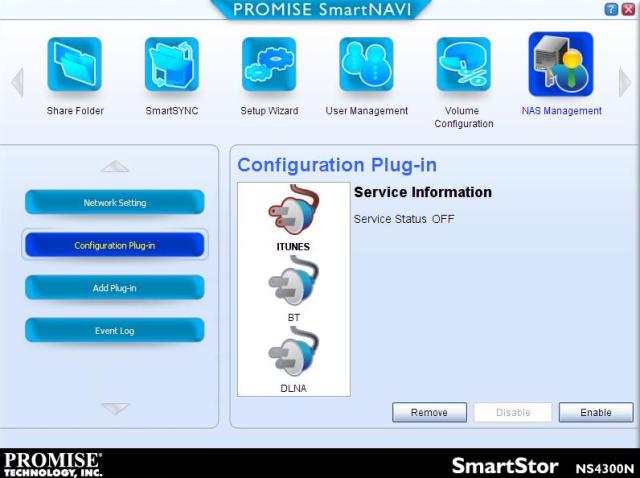 If you have not copied Music to the Music Share Folder do so now. Select Share Folder from the Menu Icons, select Share Folder List, and then double click on the "Music" shortcut to open the Music Share Folder. Copy Music and close Folder when finished.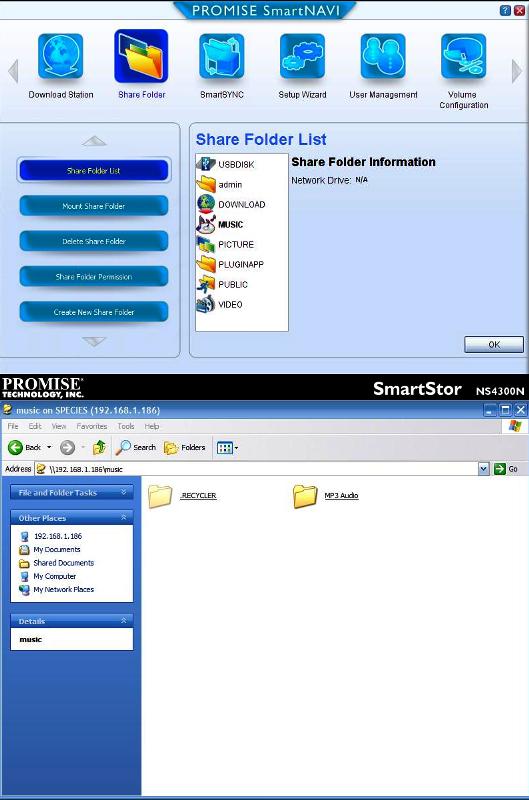 Open iTunes in Windows or MAC OS X and then select the NS4300N or NS2300N under "Shared" on the left pane of iTunes to view and playback music. The NS4300N or NS2300N will appear under its "network name" such as "defiant" (in this case). Network name by default is similar to this: "NS4300N_897425" and can be changed via Web Management or in SmartNAVI under NAS Management.