Today (March 20, 2012), Promise Technology released the SR1 update for Promise Utility software as well as an update to the firmware inside the Pegasus. Both updates need to be run and the Pegasus restarted to ensure continued trouble-free operation of the Pegasus.
If you have not already been presented with this Update Screen when you run Promise Utility, then please click Promise Utility at the top, then click Check for Updates. The Utility will offer to update itself first. Click OK.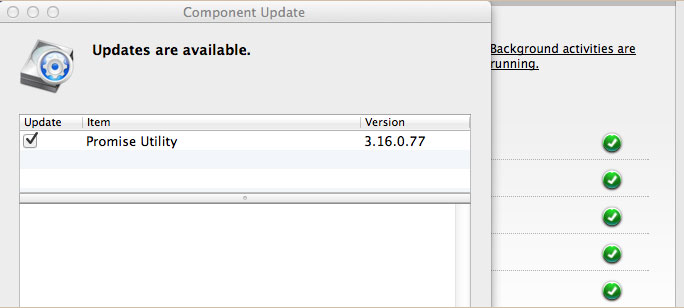 The software will download its update and install itself.

Once the update is successful, click the Restart button to refresh Promise Utility.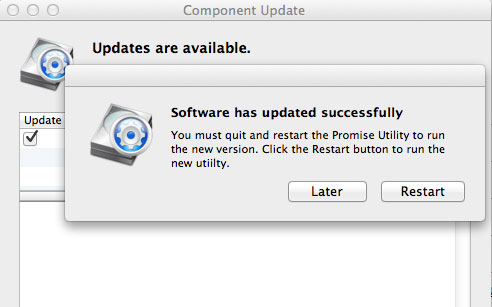 Once Promise Utility.app comes up, click "Promise Utility" and Click "Check For Updates" again. Promise Utility will notify that there is now an upgrade to the firmware inside the Pegasus.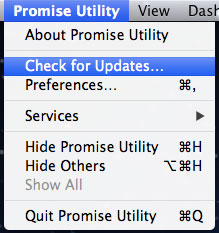 Download this upgrade by clicking Update.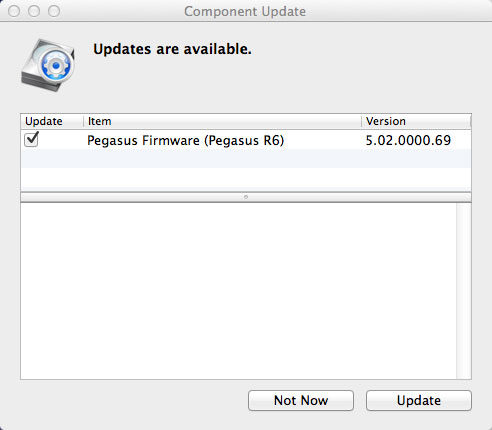 You will see this screen as the firmware image is downloading.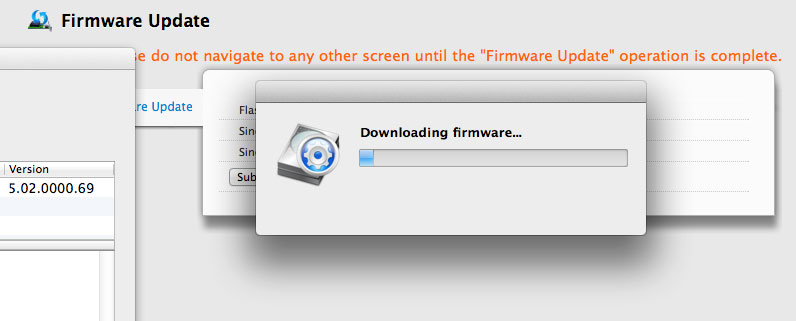 When the update is complete, click the Submit button as seen below.

Type in CONFIRM into the dialog box and click OK.

When you see the message below then the firmware is being loaded to the Pegasus internals.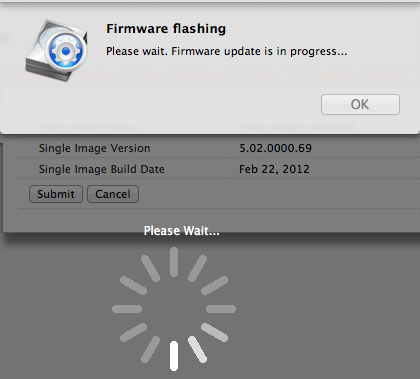 The progress screen below indicates the image is being written to the Pegasus firmware.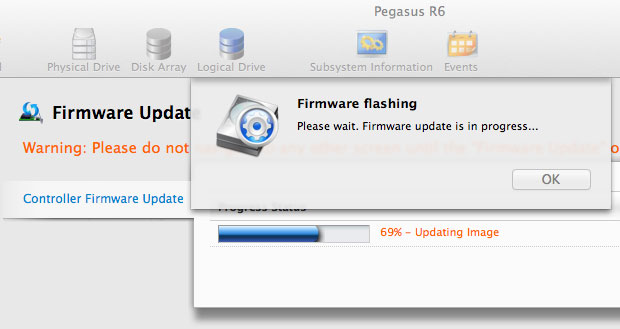 You will see this when the flash is completed. Be sure to SHUT DOWN the PEGASUS now through the Utility or through pressing the Power button for 5 seconds.
Once you turn the Pegasus back on, it will be running the new firmware.
If you have any problems or questions, please do not hesitate to contact Promise eSupport at support.promise.com.