1. Click the Apollo Utility App
2. Click the gear icon located in the upper left corner of the App
3. In the left side of the App, click "Backup"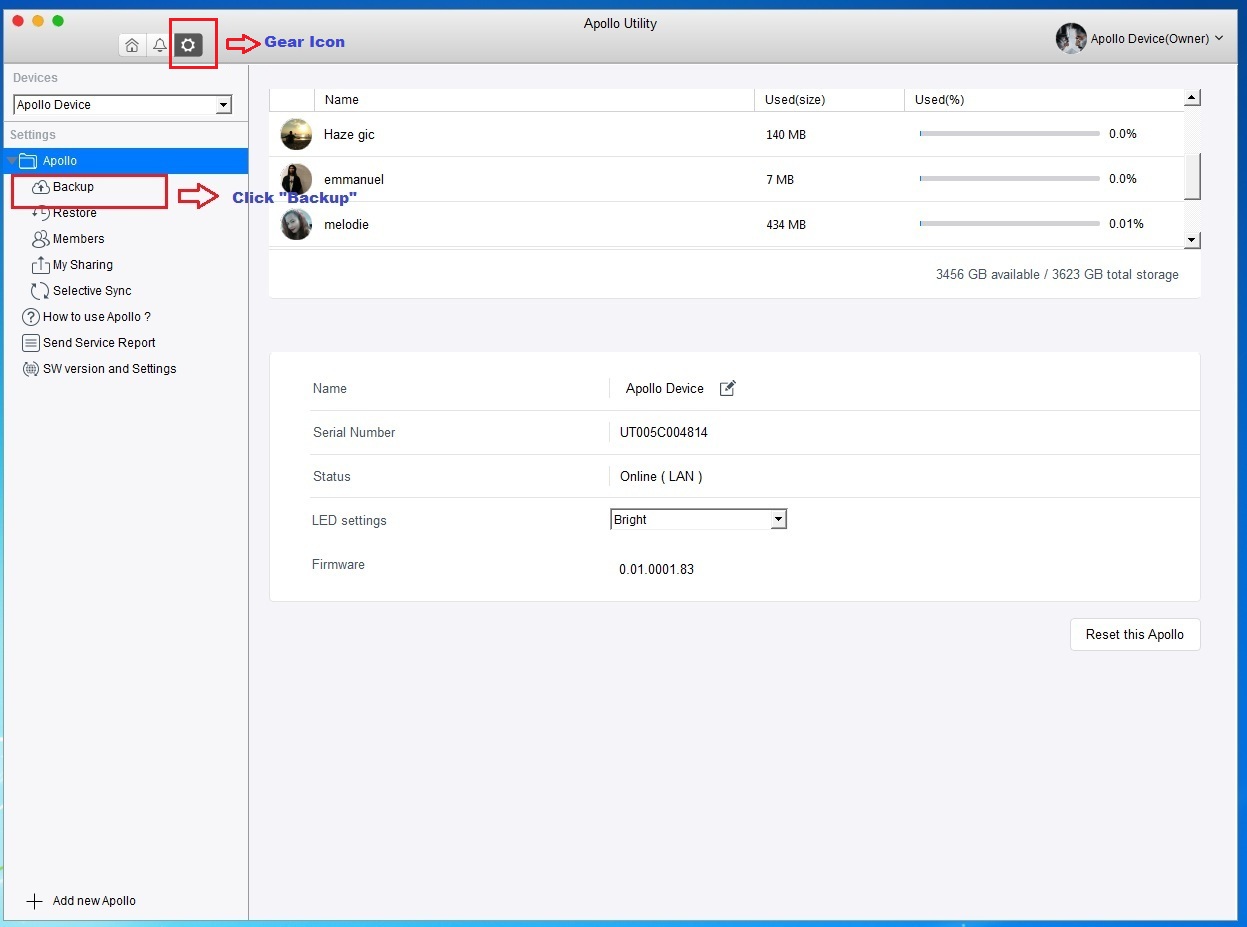 4. If your back up device is ready, click "next"
5. There will be a pop-up button which you can choose either "scheduled daily back-up" or "do it manually"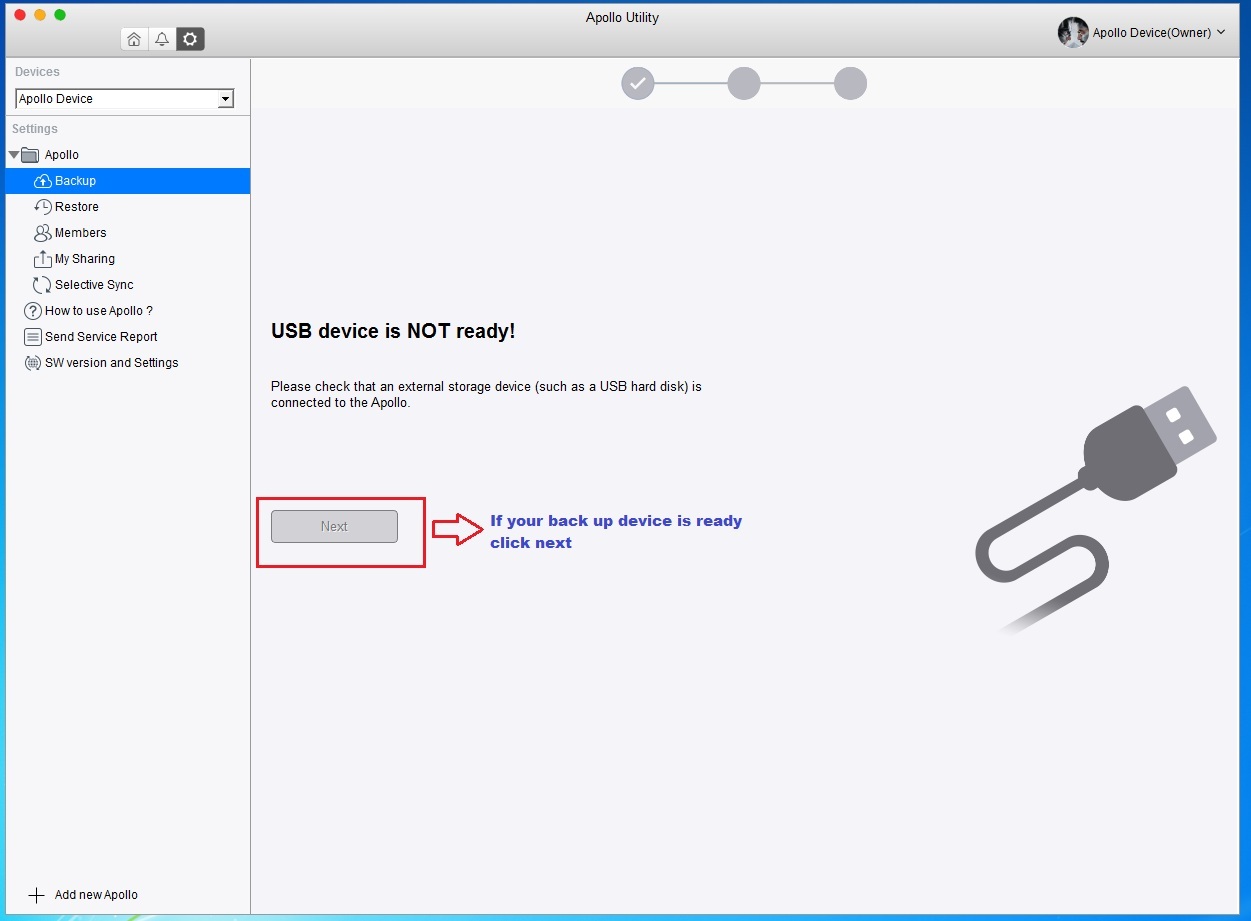 6. If you choose to have a scheduled daily backup, choose what time you want to back up your files, if you leave the time blank it will select a random time. Your files will be automatically backed up daily.
7. If you choose not to back up your files daily, it will continue to back up the files.
8. You've now successfully backed up your files.