If there is ever an issue with your VTrak Ex30 family product, if possible, please save a system Service Report before restarting your VTrak.
To Save the system Service Report:
1. Please log into WebPAM PROe.
2. Click on the Save Service Report link at the top of the VTrak's WebPAM PROe management window.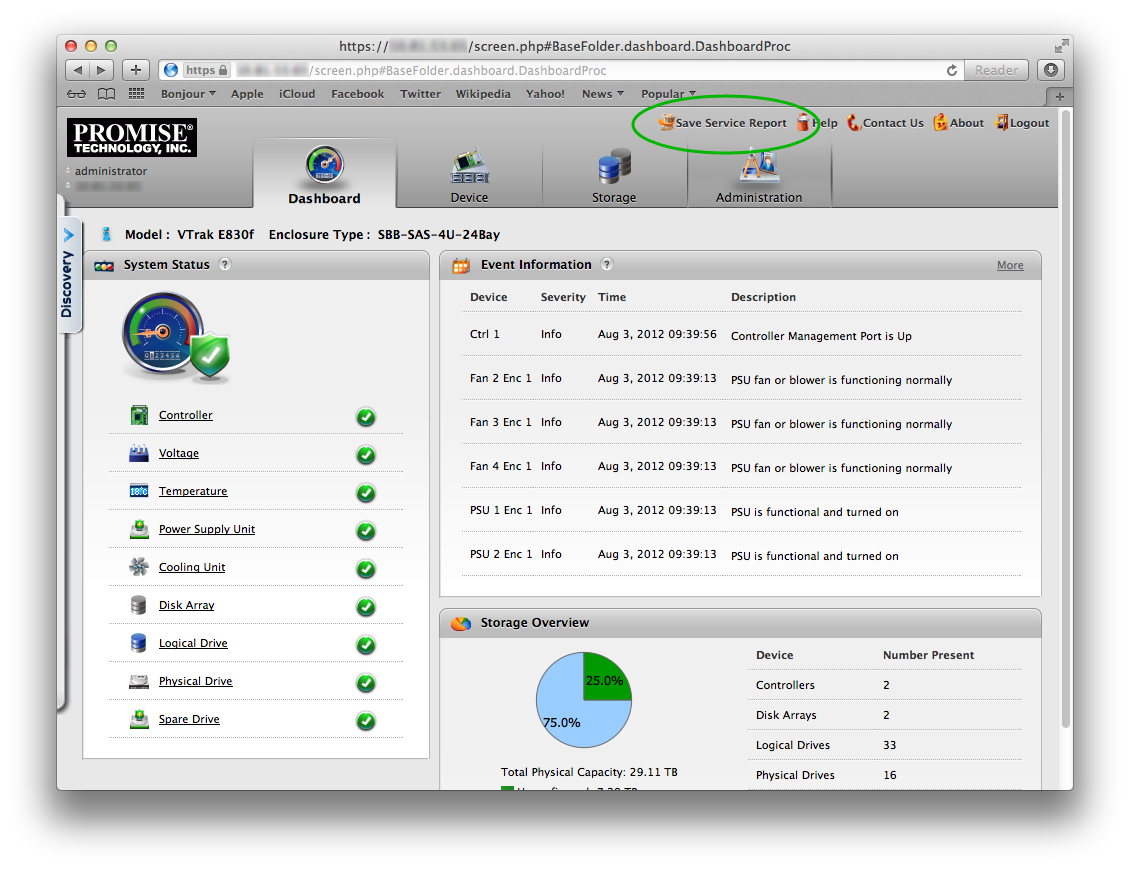 3. The VTrak will generate the system Service Report. Depending on your browser's configuration, you may be prompted where to save the file, or the file may be automatically saved to your downloads folder.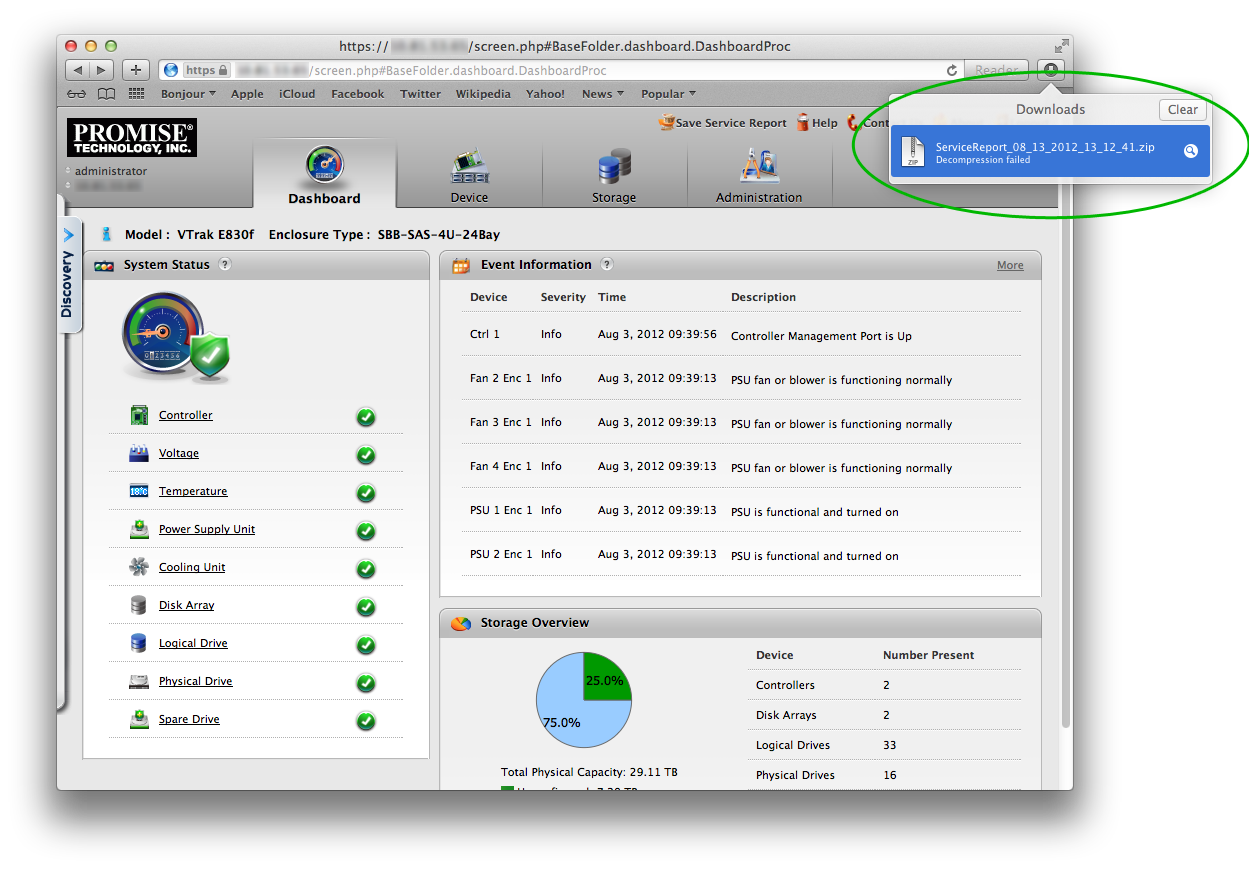 3. If the report is saved in your downloads folder, please navigate to your download folder to find the ServiceRerport file. Please note this file is password protected for security. Be sure to provide the full .zip archive file to support for any service.